Disclaimer: The Tripod ads are the price I pay for a free web page.
---

Who is DDSrail?
I'm a grumpy old retired fundamental missionary. I'm a Biblical language graduate. I spent most of my ministry planting Churches in Montana. I also have been a pastor in some established Churches in places like Midlothian, Illinois and Orr, Minnesota. I love to study the Bible. I do most of my own translating. I'm a Byzantine Text proponent, but not a King James Version fanatic. I have my own views, and call it the way I see it. I will do my best to always be Biblical. I have a temper when it comes to trivializing the Christ whom I love, and the Book that reveals Him.
April 1, 2001
I must shamefully reveal that my wife and I are getting divorced after 18 years of marriage. I have tendered my resignation to the mission where I have had Emeritus status since my retirement. The following is that letter.
Dear Earl,
It is with great shame that I must tell you Nancy and I are getting divorced. I have been verbally abusive to her, and our children throughout our marriage. It reached a climax two months ago when my anger caused her to have me committed to the mental ward with our pastor's approval. She left with the Children to live at her sister's since then. There are a lot of complex emotions, and circumstances that vary with how each of us perceive the events that have lead to this shameful disclosure. The hurt is deep. Much deeper then I ever imagined. It is not just Nancy, but all three children who have revealed the monster I've been to them. I never physically harmed any of them, but you know that verbal abuse can hurt far more then physical pain. I shamefully admit it is true, and am guilty. We can't agree on any method of reconciliation that would work. It is complex as these things always are, but the bottom line is we are divorcing.
I would like to tender my resignation from NICE due to this sinful failure on my part. I must take full responsibility as the head of the family for letting things deteriorate to this point. I am sorry for the reproach that I have brought upon you and all who so faithfully serve Christ through NICE. It is with deep regret that I tender my resignation.
Your Servant in Christ,
Don D. Srail
---
About Don D. Srail

Literally see my testimony in animation.
All you need is Windows 3.11 or higher.
Download here - My Testimony
Just click it on after downloading < testimony.exe>
---
I was saved in 1949 at Cicero Bible Church in suburban Chicago. I was seven years old in a Sunday School class when confronted with the reality that I was a sinner. The teacher held up a white card representing purity, and that was what I wanted with all my heart. She held up a red card representing the blood of Christ, and it all suddenly clicked. Jesus is the only acceptable sacrifice. I prayed and asked Jesus to save me. To wash away my sin with His precious blood. I came in confidence knowing that the Christ of the Bible loved me, and would forgive me of all sin. It was a free gift from God to me. It was all of grace. It was mine for the asking. It was at that moment I was saved. However, I wasn't a very good Christian. As the years went by, the world kept tempting me to follow it's lustful pleasures. I smoked 2 ½ packs of Camels every day, and drank enough beer to sink a Battleship. I went into the Army in 1963 as a backslider, and came out of the Army an alcoholic. I went to college, and then worked in the Chemical Industry. I lived like the devil until my dad died in 1971. God could do nothing to me to cause change from that lifestyle. I would just grit my teeth, and say "nothing will ever make me change." Then one day God called my dad home to heaven with no warning. I knew what it was about. It was his stubborn wayward son who caused all the pain we suffered as a family. God ended my backsliding the day my dad died. He and my mom are now both in heaven. I went to Montana Institute of the Bible. I had some unique ministries with Hutterites, Hunters and Fishermen, Ranchers, Cowboys, and even some Indians. I became a circuit preacher between Roundup, and Musselshell on Sundays. I then helped open a Montana Church Planting effort with two other Missionaries working under Northwest Independent Church Extension. I was a Pastor in Midlothian, Illinois, Orr, Minnesota, and in Montana at Cutbank, Whitefish and Butte. I went back to college a third time. This time to graduate school at Calvary Bible College and Seminary in Kansas City where I majored in Biblical Languages. I went back to Montana a second time with Northwest Independent Church Extension with whom I was a Missionary Emeritus. I am retired with complications due to diabetes. I had one wife, three children, one good old dog, and three cats until the fruits of my sin destroyed our marriage. I'll always love Jesus Christ with ALL MY HEART, with ALL MY SOUL, and with ALL MY MIGHT.
---
Return to Fundamental Missioary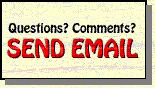 Leave a public or private comment in my guestbook
Sign My Guestbook
View My Guestbook
Last updated April 1, 2001 by DDSrail